Let's Dance
The Let's Dance Ballroom Club meets each Monday night from 7–9:00PM in the Magnolia Room

Contact: Kimberly Nelson Dyke at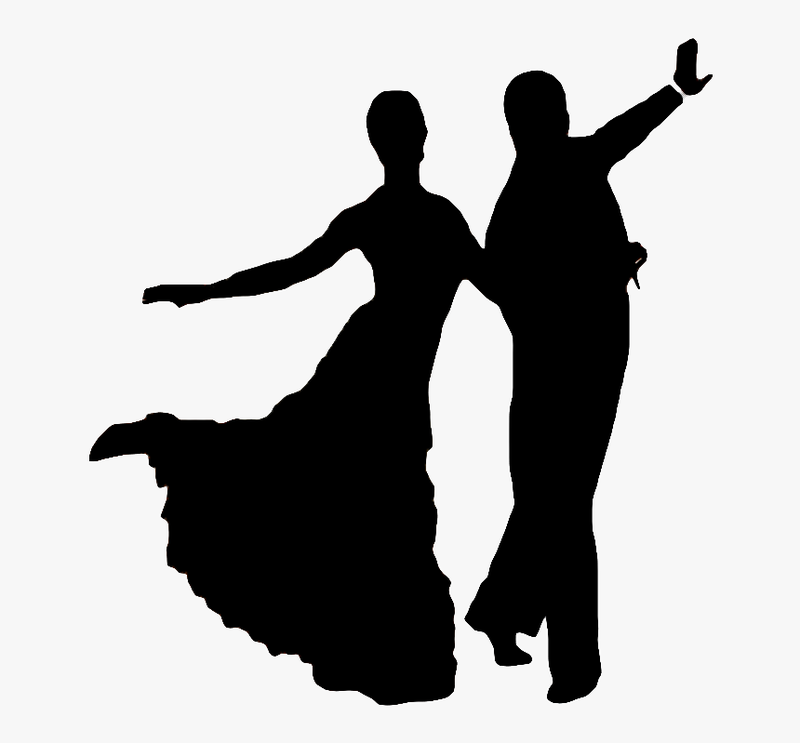 Club members at the 2020 SCSCCI Open House
Social Distancing – Ballroom dancing is inherently a contact sport. The "pod" approach applies.
A pod is either one couple or two couples who have agreed to dance exclusively with each other.
Pods arrive together, stay together while not on the floor, and leave together.
Pods must distance themselves 10 feet from other pods when doing spot dances, and synchronize their dancing when doing smooth dances to 10 feet from other pods.
Teaching is suspended for the duration of the pandemic.
One couple per club meeting will be designated door keeper. They are responsible for taking attendance, collecting money, taking temperatures of incoming pods and assigning seating. The door keepers will wear Nitryl gloves and face masks. The door keepers are a stand-alone pod for the duration of the meeting. No one will be admitted after 7:15 PM.
The Magnolia Room has a limited capacity of 20.
Healthy Hygiene Practices – Ballroom dancing requires music.
If the usual boom box and disks are to be used, the club vice president will be responsible for the music.
If an alternate source of music is to be used, the instructor couple/pod will bring a computer and speaker. Only they will operate it.
If any furniture must be moved, Nitryl gloves will be worn and disposed of when the furniture has been returned to its "found" location.
Hand sanitizer and wipes will be provided with a bag for disposal.
Antibacterial will be used on tables and in seating areas as specified by SCSCCI.
A copy of the CDC guidelines "Stop the Spread of Germs", will be placed on each table.
Bottled water is acceptable.
No food allowed.