Patchers of Time Quilting
We're more than a bunch of quilters. We're a family of like-minded people, using our passion and our skills to make a difference.

Patchers of Time Quilting: Meets every Tuesday from 8:00 – 6:00 PM, the 2nd and 4th Thursday from 11:00 - 4:00 PM, and the 3rd Saturday 9:00 – 5:00 PM in the Community House.
Contact: Jackie Fox 231-944-6129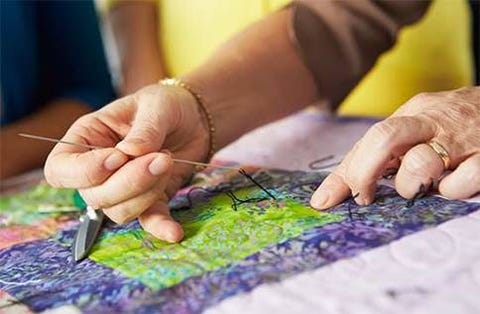 Our lives are like quilts – bits and pieces, joy and sorrow, stitched with love.

I've spent most of my life making quilts. The rest I've just wasted.


When life gives you scraps make a quilt!
The leadership of SCSCCI has received a wonderful gift from the Patchers of Time Quilting Club. They have generously made and donated a magnificent artisan king/queen quilt that will be awarded at next year's Queen's Ball. Please do not miss the opportunity to buy tickets.
To purchase tickets contact Maurice Doyle at 407-556-3760 or 407-347-4100 (mobile).