Sons of Union Vets
The Sons of Union Vets meet on the first Saturday of odd months (Jan, March, etc.) from 9-6:00PM in the Community House.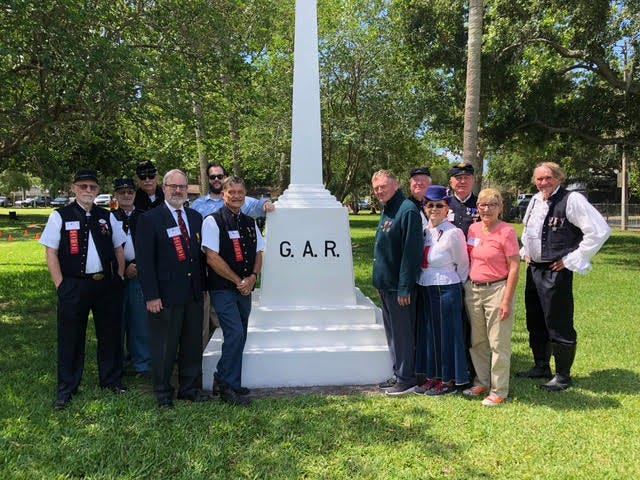 Saint Cloud Settlers 19th Century Christmas Ball
December 10, 2021 6:00 - 11:00PM
$30 per person/ $50 per couple
Magnolia Room - St Cloud Community Center
Music by 7lbs of Bacon
Sponsored by the Sons of Union Veterans
For tickets please call 71`6-485-8519 OR
Michael Urell 207-251-1750
The 2021 Department Encampment was held Saturday May 15th in St. Cloud at the St. Cloud Senior Citizens Center (Community Center) 3101 17th Street.
SONS OF UNION VETERANS OF THE CIVIL WAR

As Sons of Union Veterans of the Civil War (SUVCW), we are the legal heirs to the Grand Army of the Republic (GAR). Our goal and purpose is to perpetuate the memory of the GAR; what they did in the Civil War and to preserve the Union, and to con­tinue the work they started following the War. Teaching others about our flag, patriotism and citizenship were important to them and should be important to us all. Learning about the other cultures and histories that live among us today is important, but the basic history of the United States cannot take second place to that of others.
We are a National organization divided into Depart­ments (States) and then Camps (local chapters). While perpetuating the memory of the GAR, we also work actively to locate and record the final resting place of all Civil War soldiers as well as work to restore and or preserve Civil War memorials. We also seek to honor the veterans of all wars. We participate in Memorial Day services as well as those on Veterans' Day.